Finishing second sucks.
No driver is content with anything less than a win. For some, it can take hundreds of races to reach victory lane. Others reach their goal of scoring their first World of Outlaws CASE Late Models win relatively quickly, but even champions can go years without a win.
Recently, one Late Model pilot won his first World of Outlaws race, and another won his first in multiple years.
In May, Ryan Gustin won his first Outlaws race at Sharon Speedway. In July, former CASE Construction Equipment Late Models champion Shane Clanton won his first checkered flag at River Cities Speedway since 2019.
Perhaps Gustin was more contemplative; he spent the first few hours after the win enjoying the company that surrounded him in the small Ohio town near the Pennsylvania border.
Clanton was ecstatic, burning down the lightly rubbered quarter-mile track in Grand Forks, N.D.
This story isn't about the drivers, however. It's about the crew members and others associated with the sport that I've grown to be friends with in my first season on the road.
Brett Ladehoff and Noah Bushman are the men that work on Gustin's 19R, while newly-appointed crewman Darien Rucker assists Clanton's operation.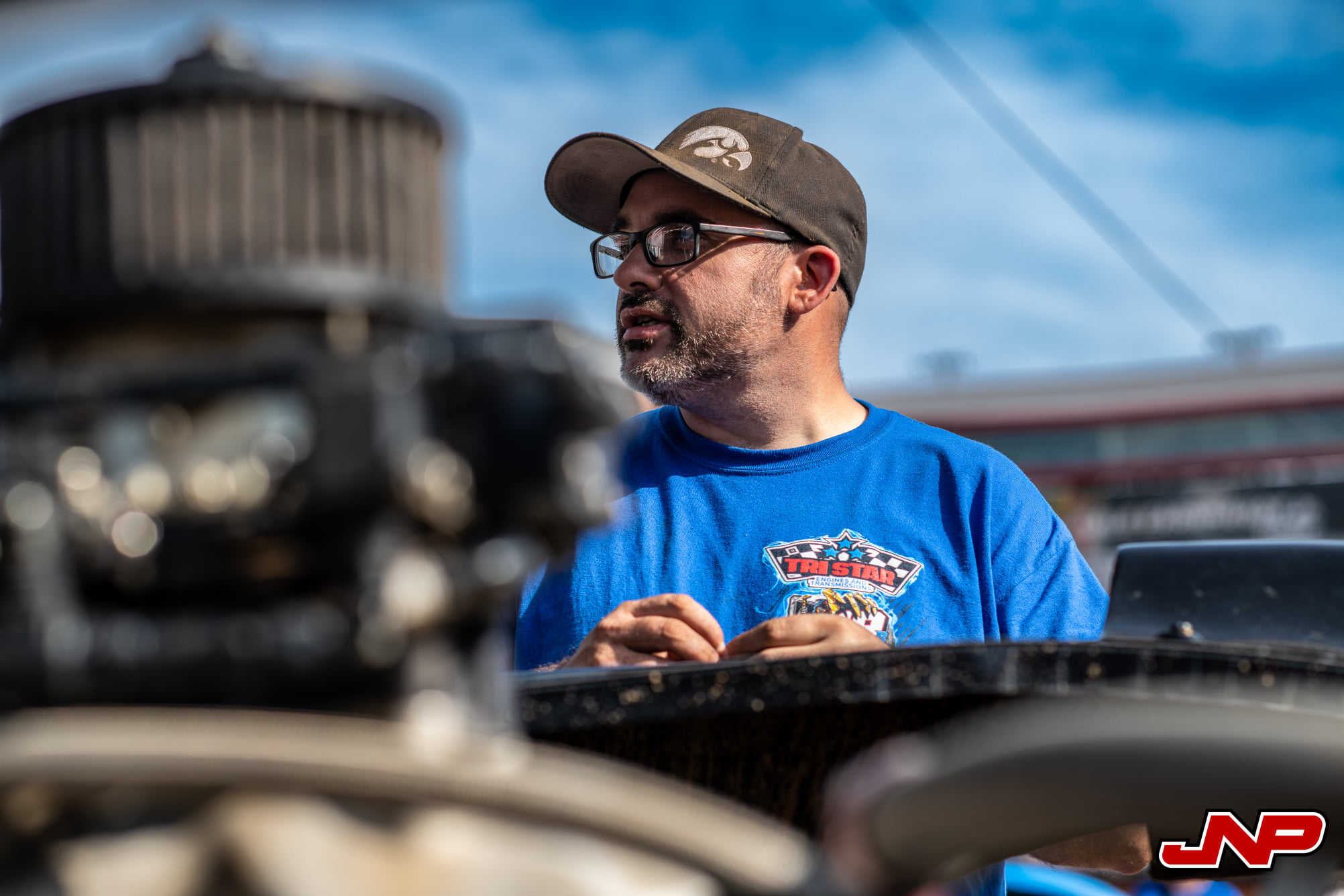 The life of a crew member can be difficult. While drivers travel with their family most of the time, guys like Ladehoff, Bushman and Rucker spend a lot of time on the road away from their families. The team becomes their family, and the other drivers, crew members and series officials round out their extended brethren.
They aren't flying to places, either. For example, Rucker and company drove from Georgia to North Dakota, a 25-hour drive if they went straight through.
When Gustin won on May 28 in Sharon, Ohio, I waited for my colleague Brendan McDowell to finish his work with DIRTVision. We were about to drive straight to the Indianapolis 500 from the track.
In the meantime, I was invited over to Gustin's hauler along with series announcer Rick Eshelman, Rick's son Derrick, and others.
Derrick Eshelman threw a sticker of his beer league hockey team, the Duster Line Vipers, on Gustin's car before the race, giving him a vested interest in the result. He sat in a Sharon Speedway suite, cheering on Gustin and company with a beer in his hand. With two laps to go, it seemed likely the 19R would win, so Eshelman started sprinting to the fence opening to join the potential victory lane celebration.
At the Gustin hauler following the run, he gifted the trio Vipers muscle shirts with their names on the back.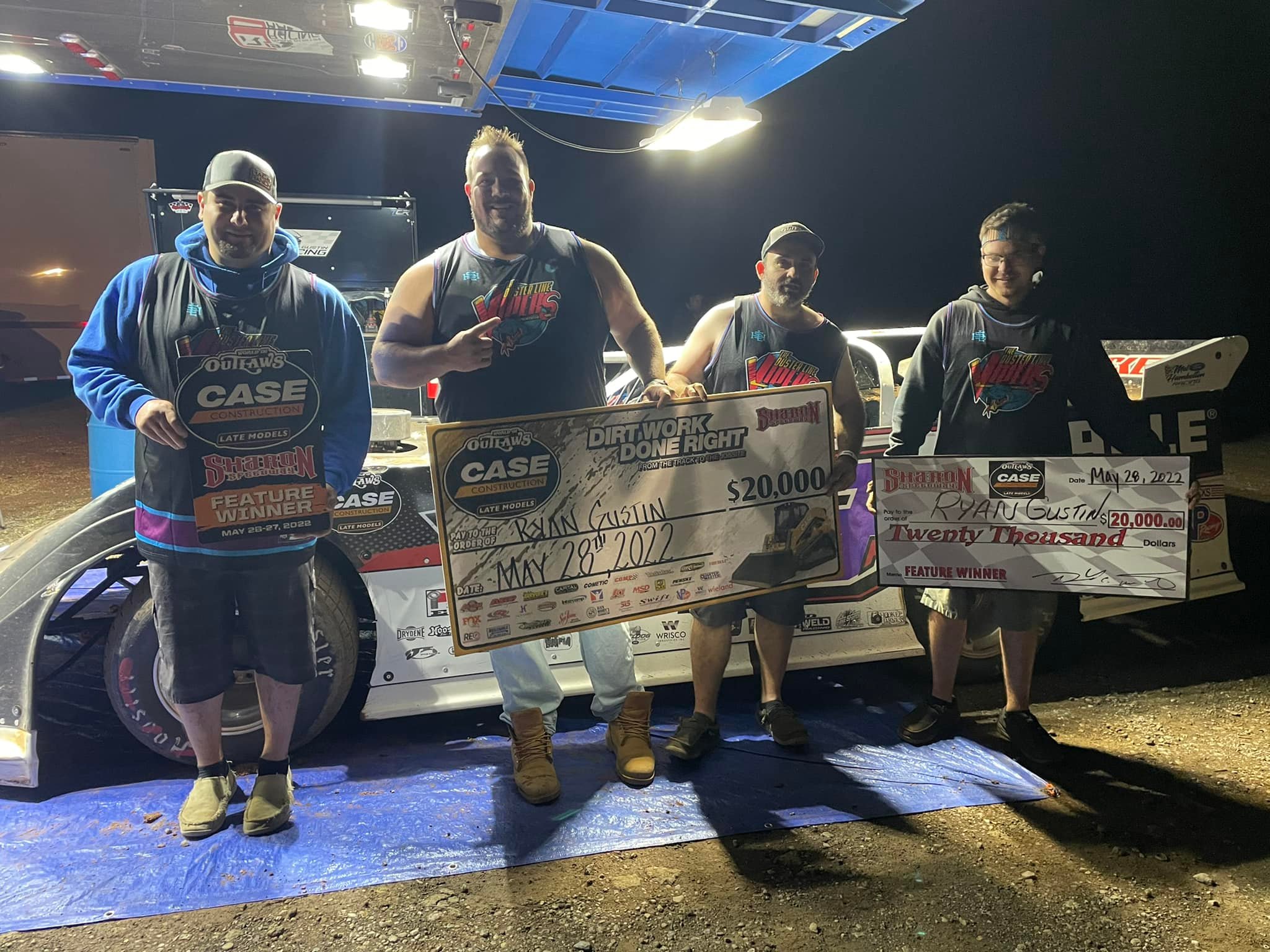 Ladehoff and Bushman were incredibly happy. Obviously, the brewskis were flowing. What's a win celebration without them? The duo was part of Gustin's first-ever Outlaws win, but this was their first win as well.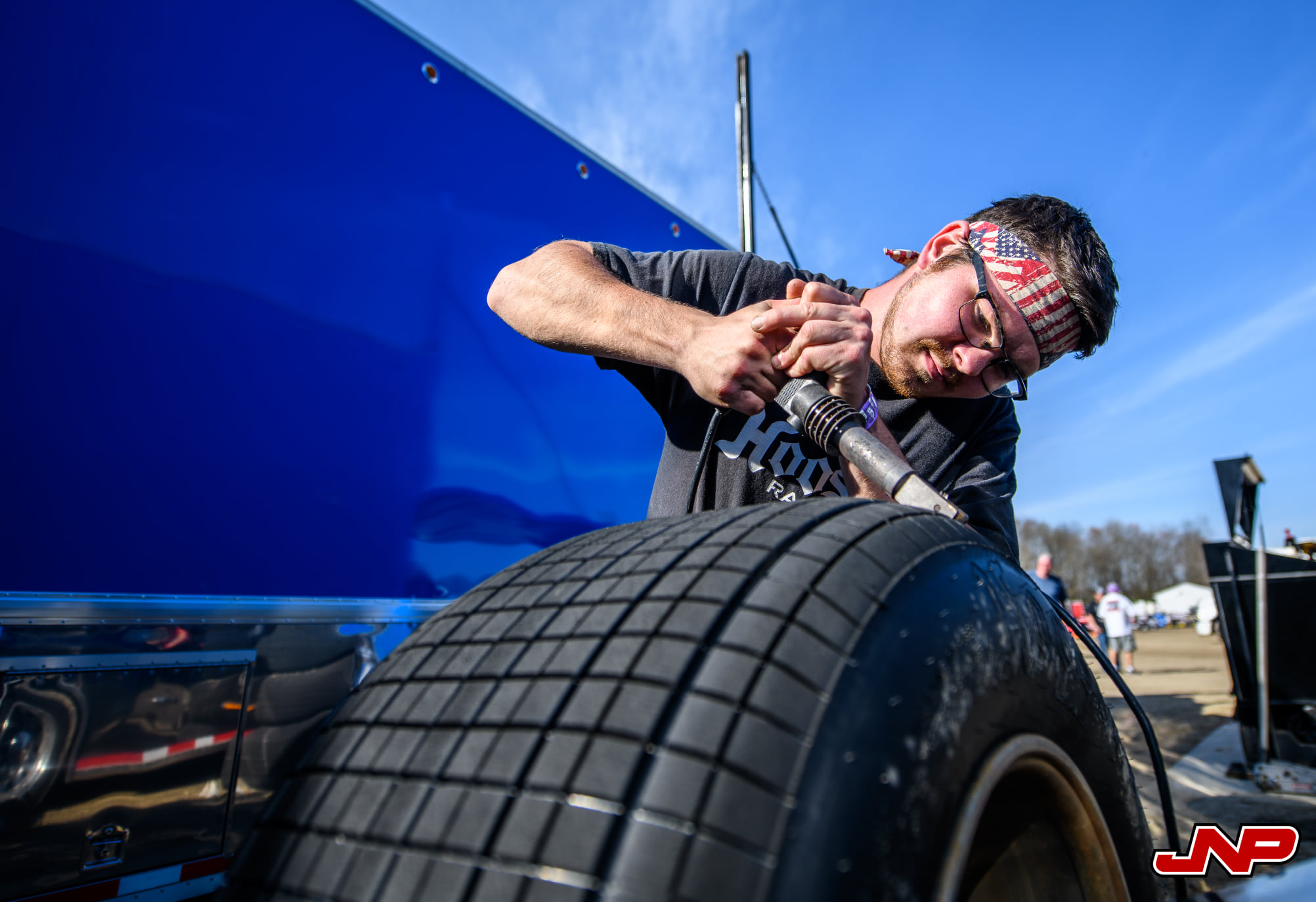 I was grateful to hang with the group during this monumental career moment.
Rucker's first Outlaws win as a crew member came in Clanton's victory on July 15. It was his first race with the team in Outlaws competition as well.
Previously, he was with Kyle Hammer's team. After Hammer dropped off the tour, Rucker looked for a place to land. While fishing, Gordy Gundaker called him and said there might be an opportunity with Clanton's 25 crew.
A few days later, Rucker moved to Georgia to join the operation.
During the victory lane celebration and picture party, Rucker was told by Clanton and his family to get in the picture. I guess being forced into that picture is a rite of passage for a newly-winning crewman.
I was helping out two winners of our Be An Outlaw program - which, by the way, you can sign up for and read more about at be-an-outlaw.com - when Rucker came up to me.
He was over the moon. We shared a bro hug before he went on with the celebration.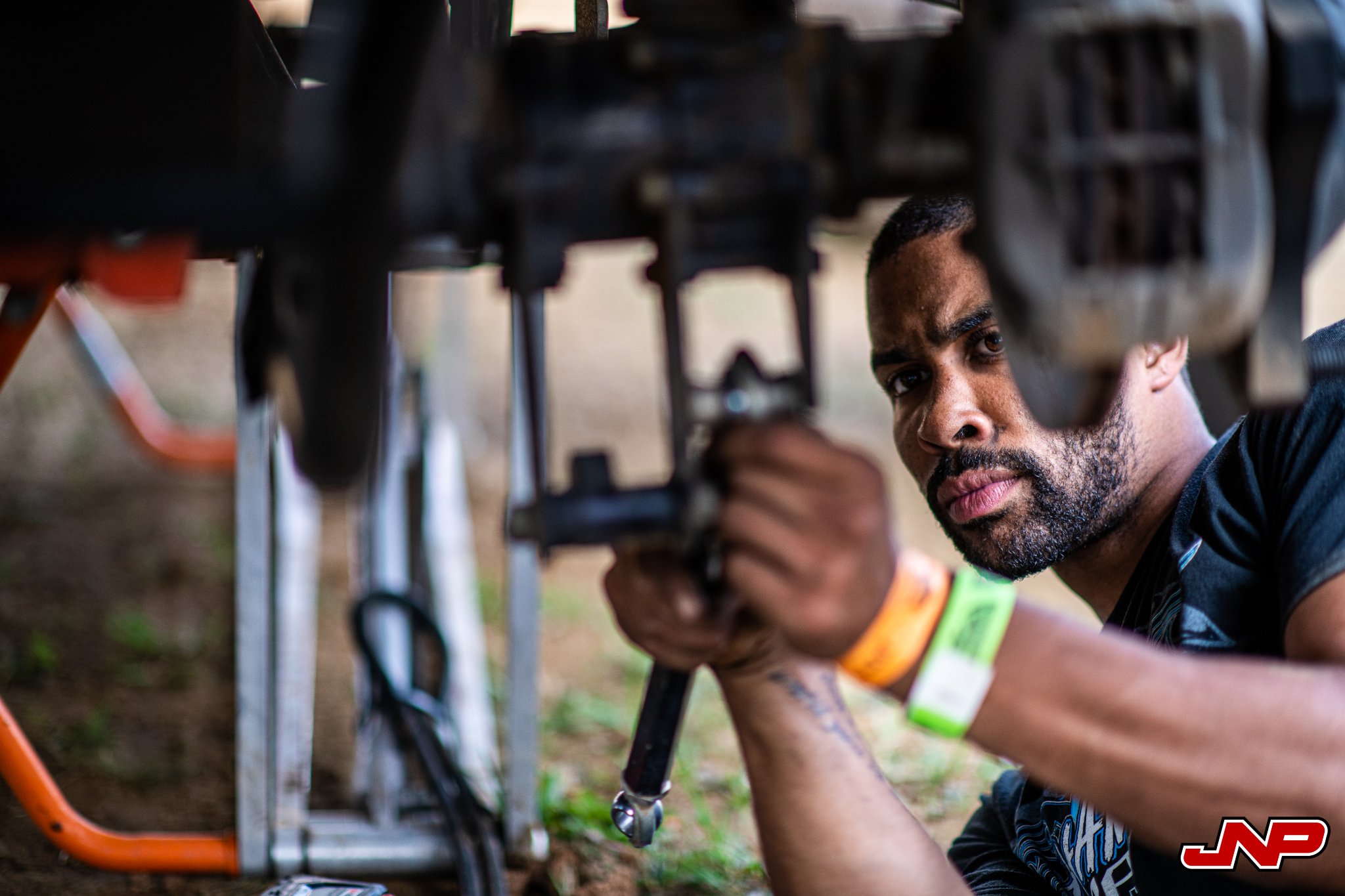 The job doesn't end simply after a win, however, as when I got back to the Late Models command center, Rucker was working on the car to start the two-hour trek to I-94 Sure Step Speedway that night. Unfortunately, that race was postponed due to rain.
Winning isn't everything, but it sure means a lot. For crew members, winning is the easiest way to understand they're doing things the right way. And first wins serve no stronger indication of that.
'Til next time...
Coyle out.